Hurricane Florence Resources and Information
Hurricane Florence is expected to make landfall somewhere on the southeast or Mid-Atlantic coast this week and could have a devastating impact on Virginia. It's important to take steps to prepare now, heed officials' instructions about how to stay safe in the storm, and watch forecasts closely. It is likely that Virginia will face damaging winds, heavy rainfall, and potentially life-threatening storm surge flooding. Governor Northam declared a state of emergency, and President Trump heeded our call to issue a federal emergency declaration that ensures the full availability of federal resources to support Virginia and help with public safety and rapid recovery.
Thank you and stay safe,
Tim
Important Information on How to Prepare:
Prepare by:
Forming an emergency kit. Instructions here: http://www.vaemergency.gov/emergency-kit/
Filling critical prescriptions
Putting together an emergency communication plan for your family
Checking on friends and neighbors and exchanging contact information
Making sure your vehicle's gas tank is at half a tank or more
Cleaning out gutters and drains near your home
Taking photos of your property in its current condition, including your vehicle
Compiling critical documentation and considering storing a copy on a secure, virtual cloud-based service
Saving contact information for your utility companies
As we may see dangerous flooding, it's important to prepare for flash floods and rising waters, and never drive across flooded roadways.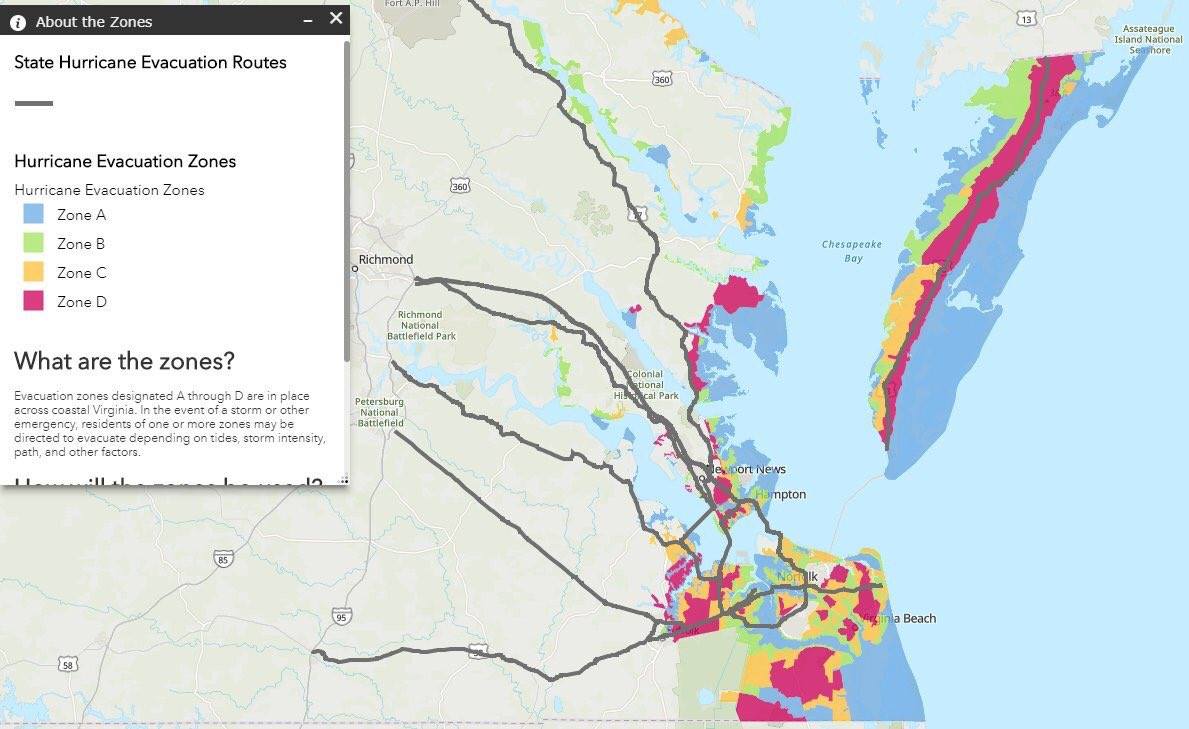 Helpful Resources and Contact Information:
Follow:
Download: the FEMA App to get alerts, safety tips, and sheltering and disaster recovery center information.
Call: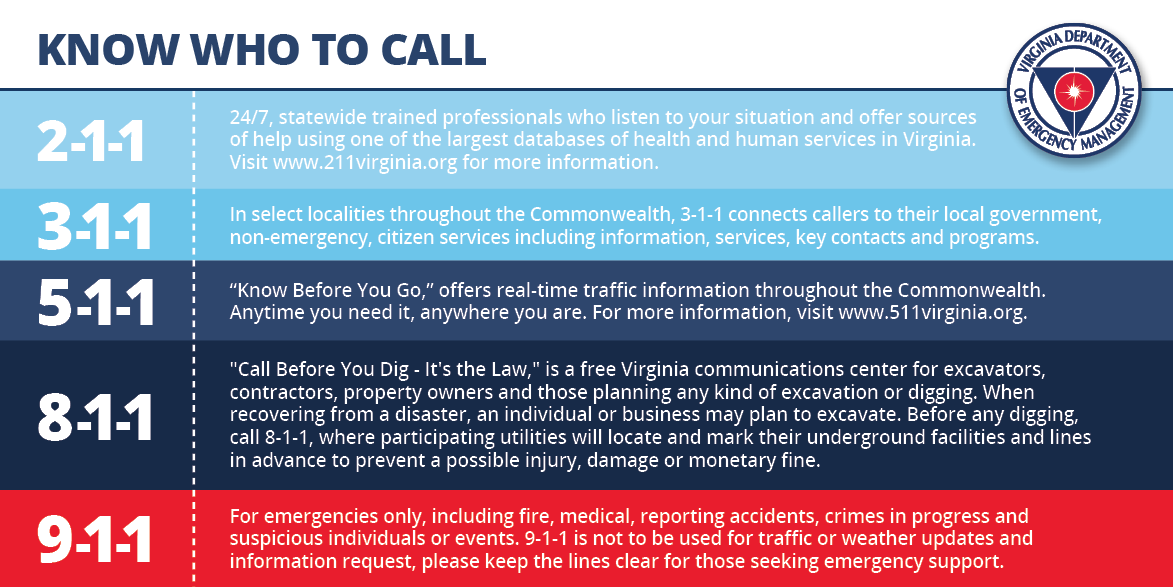 Power Outages:
Additional Information from FEMA: