---
Agriculture forms the largest industry in Virginia. Along with forestry, it contributes more than $79 billion to the Commonwealth's economy, creating 357,000 jobs on more than 47,000 farms.
Fiscal policy should not be determined by political brinksmanship. Instead, we should use the normal budget order to determine our fiscal priorities.
A well-educated population is the key to having the most talented nation on earth. Today, the U.S. has slipped to 16th in the world in the percentage of 25-34 year olds achieving post-high school degrees.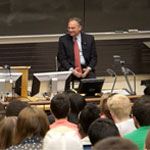 The United States can lead the world in clean, renewable energy production by using innovation to produce energy that is cleaner today than it was yesterday.
As Governor, I worked with House Speaker Bill Howell, environmental organizations and government agencies to preserve more than 400,000 acres of open space in the Commonwealth.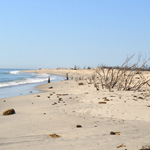 There is no reason the wealthiest nation in the world should spend more on health care than any other nation yet receive second-rate results for our money.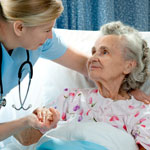 The United States takes great pride in being a nation of immigrants. Since our founding, the men and women who have come to this country from around the world have been integral to our society, bringing skills and talents that help ensure we remain competitive in a global economy.
I am committed to protecting the inalienable rights of all Americans. As Governor, I promoted equal protection by banning discrimination against state employees on the basis of race, sex, color, national origin, religion, sexual orientation, age, political affiliation, veteran status or disability.
We can strengthen America's economic recovery and create jobs by embracing the sort of strategies that have worked in the Commonwealth.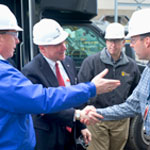 I strongly support Americans' right to bear arms. But I also believe we must take concrete steps to reduce gun violence.
As a member of the Senate Armed Services, Budget and Foreign Relations Committees, I am committed to strengthening America's national security through a balance of our military, economic and diplomatic tools.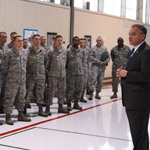 Not only do investments in infrastructure support critical transportation needs, they are also an avenue for job creation and raise our platform for economic growth.
Virginia is as connected to the military as any state in the country, and our map is rich with military history, from Yorktown, to Appomattox, to the Pentagon.
We must have a comprehensive strategy for growing the economy and increasing job opportunities for all Americans.